One of those very early mornings, which makes you think is this all worth it? And again the answer is simply just Yes, it is. Not only morning sky at 4.30 am or highway at 7.30 am after preparing 4 dogs for the showring. And hey, this time i was not the only one. Huge thanks to Heidi, Anu, Sari, Sanna, Minna and Suvi for being there with us. We just love the shows, don't we?
This Saturday was also a beginning for our Finnish show period for spring 2016. There will be at least one show for every weekend in May for Imbrez dogs. 
But about the International show in Tampere… Mr Antonio Di Lorenzo, Norway was judging 9 whites, 31 salt & peppers, 21 black & silvers and 14 blacks. And of course 6 of them were Imbrez.
Imbrez Forever Fenway and Imbrez Womanizer
Before the show I just wondered if there were any idea to enter two great Imbrez boys, who will compete against each other. Now after the show it is easy to say, it really was worth it. Indeed I thought that competition between guys will be hard, but judge found them quite different. Both stylish and type but with different structure, movements and certainly different coats. Anu owner-handled Robi beautifully and the thing that made difference today was the length of Robi's coat. It was just too short today and this time Samu was first in Open Class and Robi second. In the best male competition Samu was placed to third place after Champion males and will hopefully receive the long waited 2nd certificate after some special turns.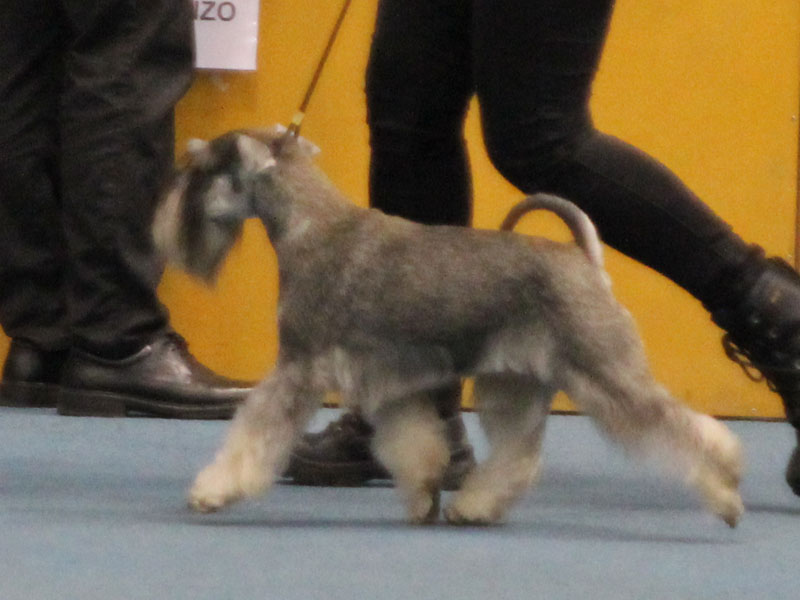 Imbrez All Included
Heidi showed me Iitu few weeks ago and asked what can I do with the coat to get Iitu to Tampere. Nothing, it is just too long, I answered. And how wrong I was… Miracles could have been the right answer, and that was what Heidi had done to Iitu's coat. Ok, it still is short but anyway it is showable. Thank you Heidi for your miracle working! It looked great and second place in intermediate class after BOS female was just great!
Imbrez Fenway Park Avenue and Imbrez Lucky Lady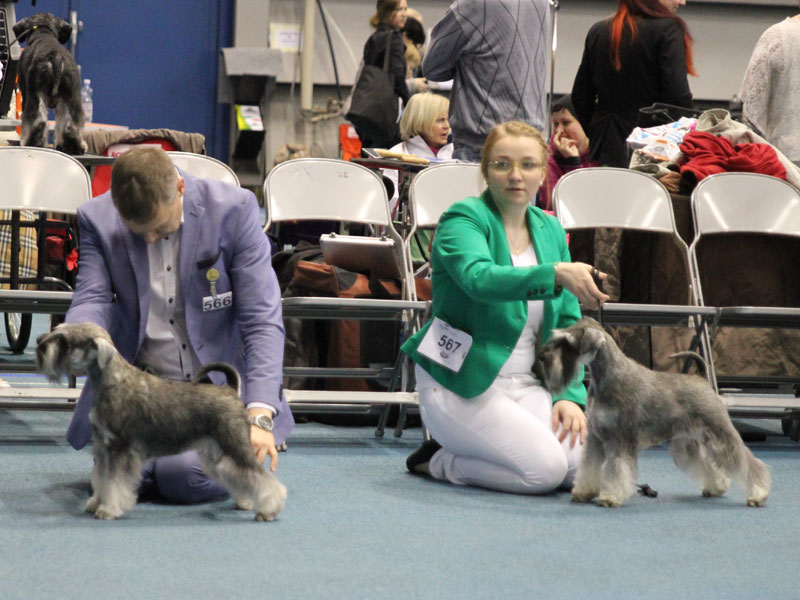 Both girls were out for their last Certficates. And they were out with a style. Suvi handled Lara for the first time and this was also the first ever indoor show for Lara. So we were extremely pleased when we found Lara from the Reserve placement (Best Bitch2), while Viivi took 4th best bitch placement. Just can not wait for the next weekend with these two beauty!
Imbrez Drop The Bomb
Ferro and Suvi really dropped the bomb. First international show in Finland this year was worth Best male, Certificate and CACIB. Ferro was absolutely on his best ever and so was Suvi owner-handling him to perfection. We also got few extra tips from one very talented handler and those might have helped also a bit. Great work Suvi, cannot thank you enough for saving the day!