When arriving to Göteborg, it has always been first visit to Pixbo and after that MyDog may begin. How happy I was seeing my "Göteborg Mother" A-C and Bosse for a very long time. And old Cass still remembered me. And Paola grooming upstairs as usual. It was always like coming home. I just love my friends at Pixbo!  
After Pixbo visit, we continued to the hotel. When we drove to the city and saw Liseberg and all the christmas decorations, we just could not avoid wondering why there had been almost five years since we participated MyDog last time. This city is so beautiful at winter time.
The Hotel we stayed, was old Panorama. This might be about 10th time at Panorama for me and first for Emppu, but defenitely not the last… We were powered by Eukanuba as usual and have to say that the colours of the hotel matched very well to our food brand. We just couldn't wait to check in…
… and get the dogs for the first long walk after almost 500 km drive. Göteborg was a bit rainy and windy as always on the first evening, as you can see. Seppo and Venla, Brother and sister posing.
DAY 1, 4.1.2018, MyDog Nordic Show
Imbrez Get Bizzy
Jack started the day on black champion class males ending up to 3rd in his class. That was a bit surprising, but us you see Jack did not take that so hard. In fact, he was just happy himself and maybe we just did not understand…
Imbrez Green Light District and Imbrez Just Don't Get It
Unfortunately boys were in the ring at the same time and we did not have an extra hand for camera. I showed Forrest to the 4th in class and Emppu showed Seppo to the 3rd in class.
Imbrez Light Of My Life
Venla took the first place in open class bitches and continued to the best bitch competition. And there it was like it had been so many times to Venla's mother Imbrez Green Express: there were once again a very beautiful Motown girl with Pauline and they took the first place in best bitch competition. Indeed a very well deserved win and it was great to see Pauline handling this intermediate class beauty to Best Bitch! But second place to Venla and yes, we were happy. The best placement of the first day was Venla's.
Day 2, 5.1.2018 MyDog International 
After a great dinner together with Alessandra and Paola at Gothia Towers and well slept night, we started the second day. And again with blacks, who were judged by Mr Karl Eddie Berge from Norway.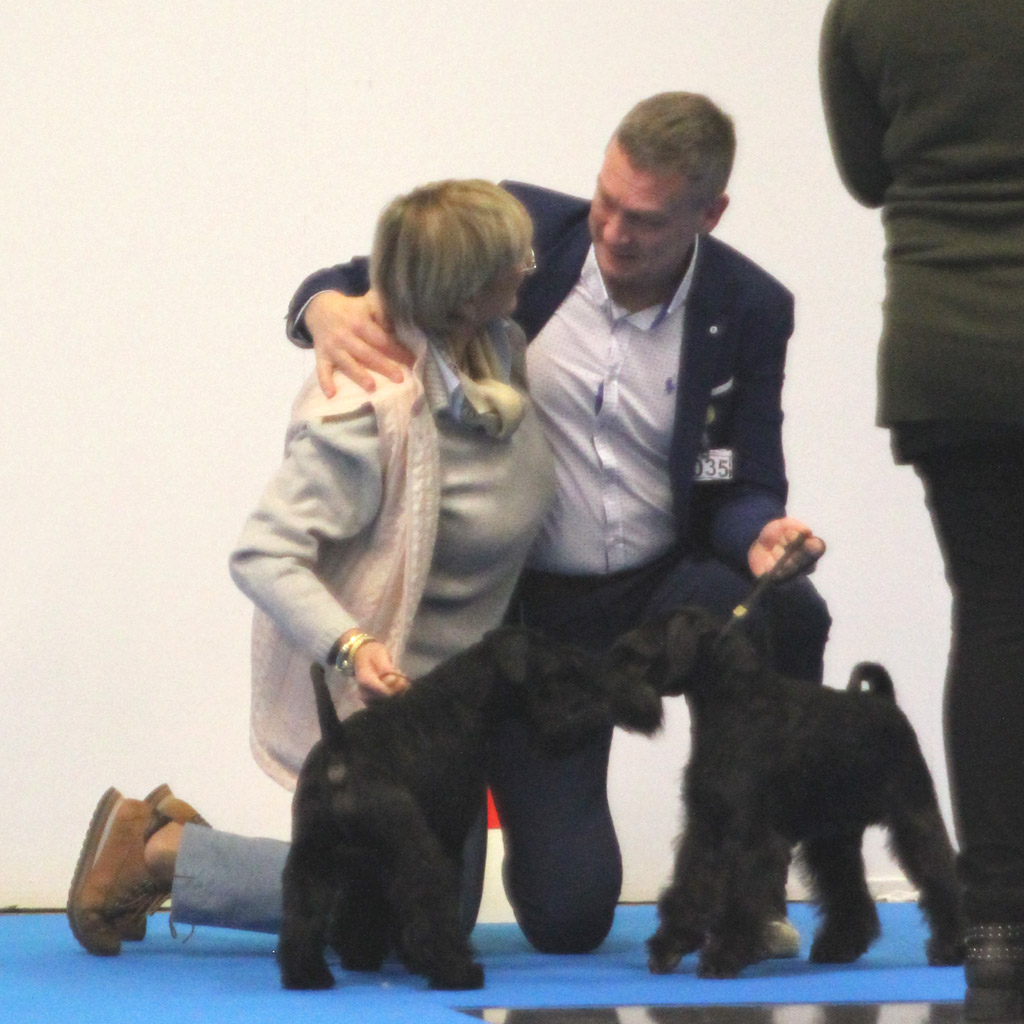 Imbrez Get Bizzy
When we just were celebrated the great BIS Junior win of Alessandra's and Roberto's male, we surprisingly found ourself gratulating each other on the first and Second best male on the second day. This time I was so happy when having the second place. This was an International show and there was just one junior ahead of us, so that ment long waited CACIB was coming to us. And that meant, that Jack was finally completing his International Champion title! 
Many of you have already asked, if this means also an end to Jack's Hotel Breakfasts, but no, Jack will continue travelling as a trainer to younger generations… because he still wants his hotel breakfasts…

Imbrez Green Light District
Salt and pepper have had a judge change and in the beginning we were not sure if that was good to us or not. The new judge was old Swedish gentleman Nils Molin. Seppo and Forrest were again together in the open class and Emppu handled Forrest and I took Seppo. This time Seppo was second in his class with ck and continued to the best male class. And finally to the best male 4th. Surprisingly we found that there were 3 champion males ahead of us and Seppo received the Swedish certificate.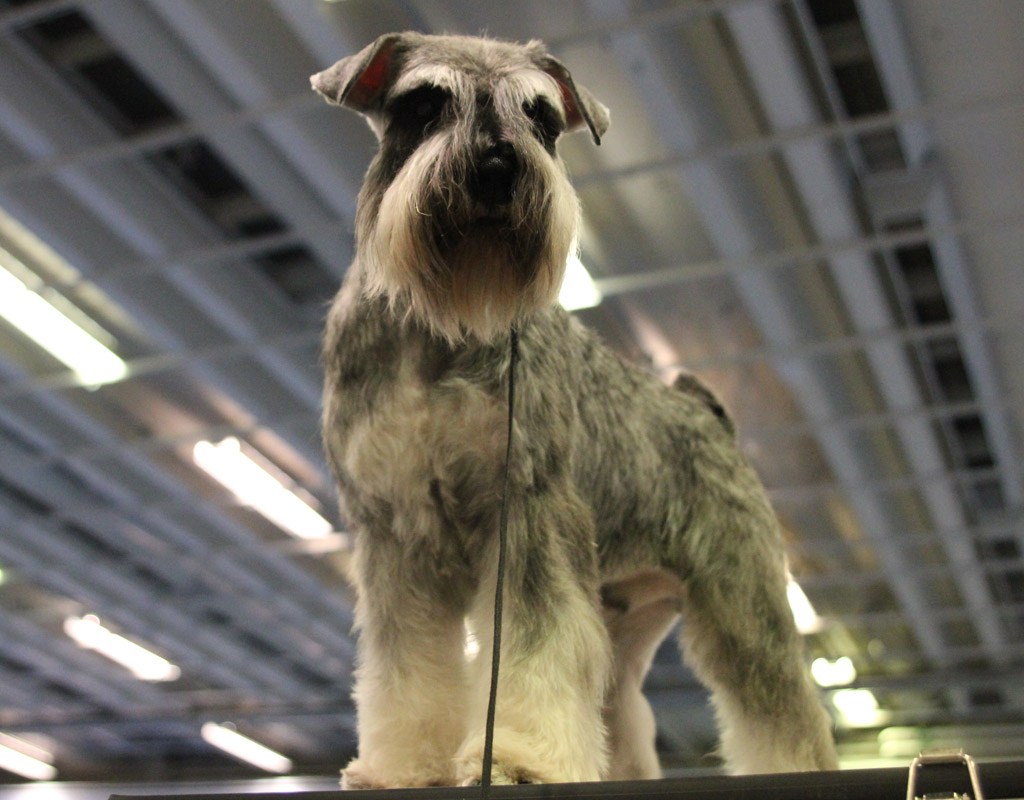 Imbrez Just Don't Get It
Emppu handled Forrest for the first time and did it very well. Yesterday's 4th place changed to 3rd place with Excellent again. Forrest behaved nicely and was easy to handle. He was shown freely and was not stacked as he was on the first day, 
Imbrez Light Of My Life
This was huge! Yesterday's Reserve placement changed to Winner. Our little Venla ran all the way to the Best BItch in very hard competition. There were not enough words to tell how great was that. 
Pics By Emppu Raitmaa