Ogre in Latvia gave us 3xBOB and 2xBOS, that means 3 x LV ch and 2 x BALT ch
First time in Latvia alone with dogs, but somebody have to work in our family. River Daugava gave me beautiful sights and 5 new titles and what was best I had a possibility to see my lovely Addy in the ring and JH-ring with excellent handling with Sabe.
Imbrez Green Light District
On saturday Zen wan males and get his CAC by the first try. That ment LV and BALTIC ch titles to Zen. After last weekends Estonian champion titles and last summers Lithuanian champion title.
Myla's Flirty From Addison Street
I had a pleasure to show Addy for the long time. Last time was in Vilna Lithuania in March. Addy has matured alot and was now a totelly different girl. And that led to Best female placing with Best Of Opposite with second CAC. In the Best Of Breed ring I gat help from a top junior handler from Finland, Ms Sabrina Snellman worked really nicely with her. Actually she continued with her on Junior Handler ring. About that little later….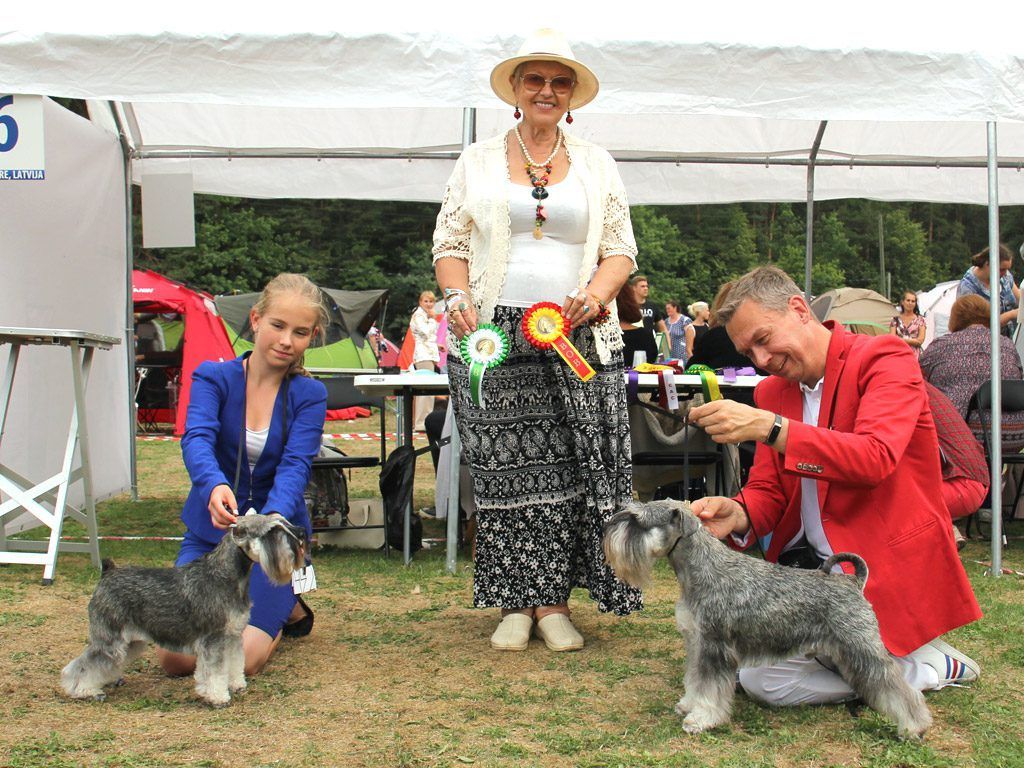 Imbrez Black Or White
Ansa was with because she needed only Latvian ch title to get also Baltic champion title. Ansa is now almost 8 years and has received almost everything before that. Her structure and movements are still there and she really enjoyed being in the ring. Day one was more than great and Ansa received what she was after. BOB, Ogre Winner and CAC with champion title.
Group finals
Again I got help from Sabrina, she showed Ansa the black and silver BOB and I handled Zen. I should have given Ansa to Sabrina even on the breed ring, so nice she did it… But only the black miniature schnauzer was chosen to finals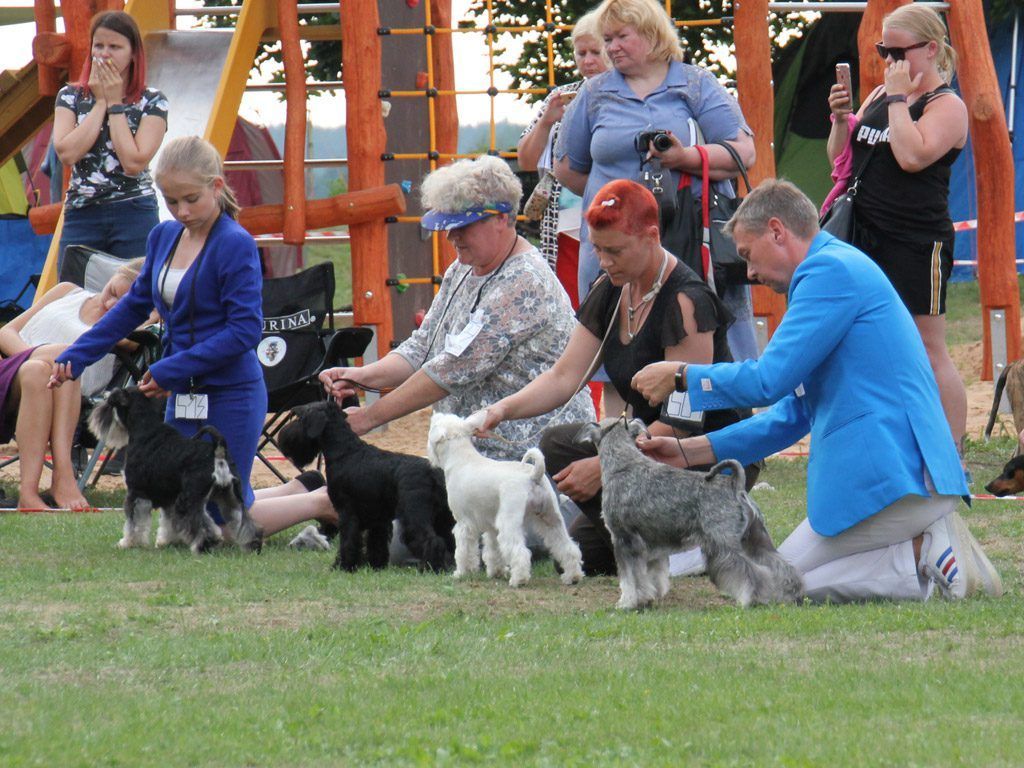 Sabrina and Addy in Junior handling ring
It is always such a pleasure to see handler and a dog performing on their best level. Thank you Sabrina, I learned a lot. And as an icing of the cake I saw them placing on the third place in the whole competition.
SUNDAY
I only get pictures about Ansa, but I have to admit that Addy was BOB in pepper and salts and Zen was best of opposite. Addy also received her 3rd CAC and became Latvian champion. Thanks again Sabrina for helping in Best of Breed ring with Addy.
Pics by Sara Jokela, Päivi Pöllänen and Susanna Snellman