Finally it feels like summer! And as a breeder, we feel very pleased, actually very very pleased, with all our four dogs we showed this weekend. All four were BOBs, two on Saturday and two today at Riihimäki Group Show.
Imbrez Grand Operetta "Diva" on the move. Diva is just 13 months, but pure pleasure to show and work with. Today first time in the ring with Niina; BOB with her third Certificate from judge Piotr Krol, Poland.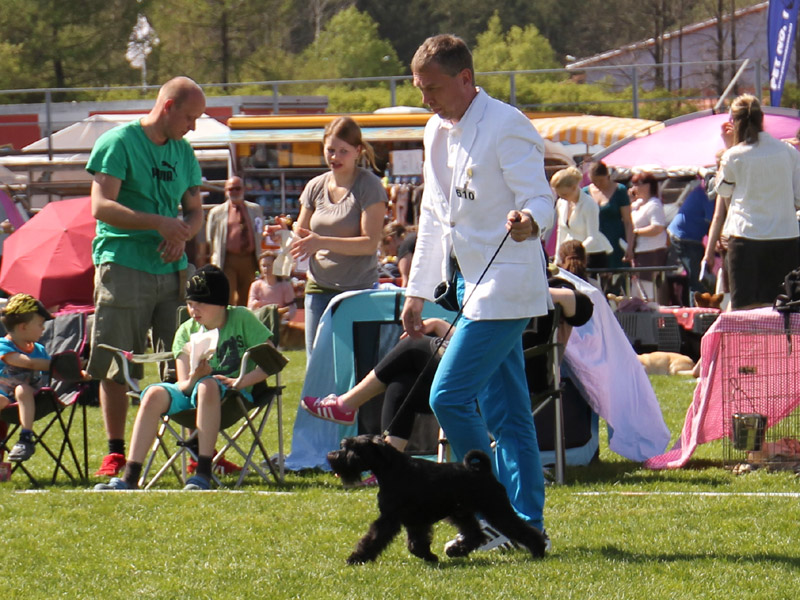 Jack really wanted to get busy today, he is eager but willing. Imbrez Get Bizzy today Champion Class1, Best Male 2.
Grace was a bit too dark for today's judge, Imbrez Too Bizzy To Care Best Bitch 2. And yes, she was too busy to care about that.
And he is back! Saku was his happy self today, must have been the nice sunny summer weather. Imbrez Meet Your Destiny on the move.
Imbrez Meet Your Destiny BOB at Riihimäki, judge Piotr Krol from Poland.