Pärnu 2xint gave us 2 new Estonian Champions and 1 new International champion.
Saturday
Saturday was judged by Mr Paul Scanlon from Ireland. He is well known Irish Miniature Schnauzer enthusiast.

Imbrez Green Light District
Saturday for Zen was like training, last time in the ring at April. The trainer Jack was very well known about his Re-Cacibs when he was active and saturday meant Re-Cacib also to Zen. Luckily enough with CAC and long waited Estonian Champion title. We just thought he already received it year ago, but Estonian Champion regulation were abit different, than we thought… But yes now he is FI, LT, EE, SE ch.
Imbrez Light Of My LIfe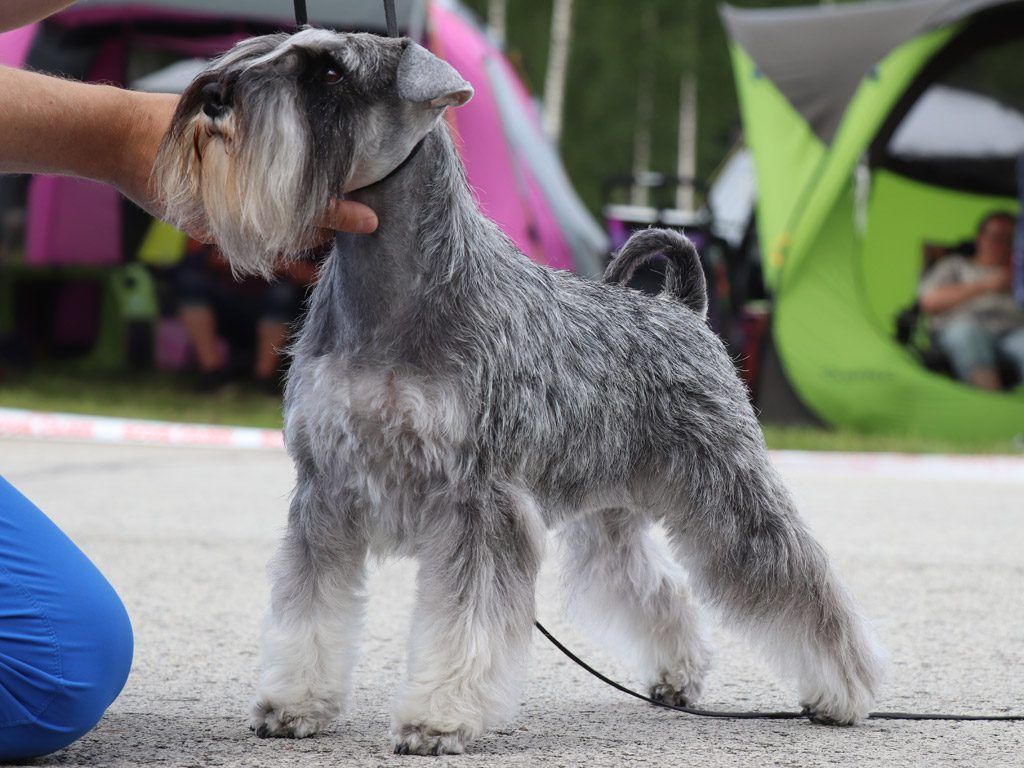 Venla was after the last needed CACIB. Saturday was close and Result was Re-Cacib. Luckily with CAC and Estonian Champion title. After Saturday Venla became FI, LV, EE, SE Ch.
Sunday
On Sunday Miniature Schnauzer were judged by Mr Pars Kibarer. Day started with team meeting between Coach and GM. Goal was set and this time Cacib for Venla.
Imbrez Green Light District
Zen continued his line of Reserve cacib with Best Male 2nd placement again.
Imbrez Light Of My Life
But Venla did it a bit different. Best female, Best of Opposite and Cacib made her an International Champion only in the age of 2,5 years. And yes indeed, we are extremely happy with that.
Here are the movements of both Imbrez dogs.
Food and Social at Pärnu
As many of you might understand food and the social life is one of the driving forces of this hobby. On Saturday we had a possibility to eat in legendary Piparmünt and with the best company. Just love their duck breast. Unfortunately no dessert this time…
And on Sunday the must place to eat at Pärnu, The Stefani Pizzeria. Last year there and this year again. Carlic bread with cheese and Don Stefani are my all time favorites.
Breakfast at the hotel was quite good.
Beach at Pärnu
The second ust at Pärnu after the Stefani is the beach. Miles long beautiful sand makes you feel like beeing at the south holiday. Coach Jack led us to the beach.
About the camera
Just have to admit that the new Huawei P20 Pro is outstanding and Emppu really has learned to use it.